In this article AP Watt Agent Juliet Pickering outlines the best way to approach an agent with your book. She explains the role of an agent, what they are looking for and throws in a few insider secrets that will increase the chances of your book being accepted.
The Role of an Agent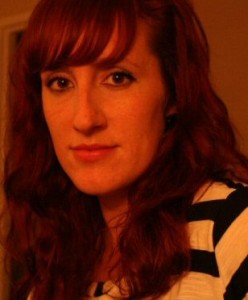 I spend much of my time reading and eating and talking about cake, which makes me no different from lots of other people in the publishing industry. But the reading bit is usually done outside of the hours of 9-5, when I am usually to be found at my desk at A P Watt, eagerly looking for new writers and helping my authors find their way in the big, confusing world of publishing. Before I worked here I fondly imagined the life of an agent was a reasonably idle one, with feet propped on a desk as we read through sheaves of pages, sipping occasionally from a never-empty coffee mug. HOW WRONG I WAS. In truth there is a lot of admin and paperwork of a more tedious kind, but the thrilling moments when you receive offers for the books that you have worked so hard on are worth all the battles over contracts and chasing for five pence worth of VAT on royalties etc.
A literary agent is the middle man between author and publisher. We are an author's advocate and a publisher's filter. It is our job to know the editors out there and what they're looking for, so that we can excitedly place your book in their hands and know that there is something of interest for them in it. I keep up with editors who work in the genres that I have a professional interest in, and learn what they are publishing and looking out for; they keep in touch with us so that they might be included in our submissions when something that we both might love comes along. There are lunches, yes (although not as many as there used to be, sadly), and tea and cake, but we are all most concerned with finding an incredible book to publish. The One. And editors are as subjective as agents, but hopefully we all have a good idea of what people want to read.
My authors are many things to me: clients, friends, geniuses, patients (!); people to admire and to enjoy. There is no one relationship to aspire to between an author and an agent, I don't think: each relationship is unique and as long as we're both happy then, well, we're both happy… Communication is vital, as are mutual trust and respect. Know what you're looking for in an agent, and don't be afraid to be open about that when you first meet. And if you're not sure what you're looking for then don't be afraid to be open about that too - the world of agenting was completely unknown to me before a friend got a literary agent and I was introduced to her; I don't expect anyone else to know exactly why we are here and am happy to explain.
Our first task as agents – once we've signed you up (info on which will follow) – is to work with you to get your book or proposal into the best possible shape it can be before it goes to an editor. This might involve some editing – light or extensive – but which we will carry out with an eye on making the book into the most appealing prospect for the publisher. Sometimes this is done by strengthening plot or characters, or it could be growing a non-fiction chapter plan or working on sample chapters; sometimes all it takes is a few simple tweaks to your existing material. Not every agent gets heavily involved in a pre-submission editing process, but I love this part of working with my authors and it's in both our interests to make your work irresistible. So in the first instance, an agent is there not only to facilitate access to a publisher, but to make your book as great as it can be before an editor's eyes are on it.
Once we have an offer for your book, we're there to ensure that you get the best terms possible. Luckily for me, working for an established agency such as A P Watt means I can make use of boilerplate agreements with all of the mainstream publishers, and many smaller ones too. This ensures that our authors get some of the highest royalty rates across the industry, and that we will keep up with developments in publishing – such as e-books and multimedia – and make sure that you consistently get the most favourable terms, even as the nature of publishing develops and changes. We will also fight for a worthwhile advance (of course!) and, where possible, separate your rights so that our brilliant foreign rights or media departments (at APW) can take your book overseas or to film/TV/radio production companies, and we can get it sold in as many languages and into as many mediums as possible. In the age of the shrinking advance all income is welcome, and there's nothing like the pleasure of seeing an American or foreign language edition and knowing that Czech/Spanish/Vietnamese readers are enjoying your book in their very different parts of the world.
When a deal has been agreed and a contract signed, the agent steps back a little and lets the author and the editor get on with it. We're there to help if you need us, but we're mostly keeping an eye on things as you get on with writing/redrafting your book, seeing your proposed cover, and discussing the publisher's marketing and publicity plans. We retain our role as the middle man. My colleagues will do their best to take your book to foreign publishers (usually when it is at the final draft) and to any appropriate media companies too. We keep beavering away with your book here, but more quietly as your primary relationship is with your editor/s.
After all this, we're here to help and support you in any way we can, throughout your writing career. I'm always very excited by a new novel or book idea coming into my inbox from one of my clients, and I mostly take on writers that I believe have long term potential, especially where fiction is concerned. I want you to have a long and very healthy career as an author, and will do anything I can to make this happen. Agents should be a sounding-board for any new ideas you want to throw at them, and knowledgeable about what's happening in the market so that they can bring that knowledge to your idea, where possible. Hopefully we can bring lots of opportunities your way that you may not have found on your own, and make sure that you and your book get the most from those opportunities.
At the very least, I'll take you for tea and cake.
How To Approach Us
We are not monsters. Honestly. We take no pleasure in turning down your work, and we don't lie when we say it is not for us. We're not denying you feedback on your submissions because we are 'cold-hearted rejection machines' (as one writer memorably called a colleague), we simply don't have the time to give you any feedback because we are busily emailing, reading and giving feedback to the authors on our client list. Every single day I think about how much time and effort writers have put into their books, and I appreciate it. I get submissions from writers who have never shown anyone their book – a book that they may have taken twenty years to write, and who feel hugely vulnerable showing that book to me. It is a privilege to read a writer's work, and I try to never forget that. And yes, sometimes some of our submissions are just plain mad or baffling, but that doesn't mean I underestimate the effort that went into them.
What I can't stress enough, is the importance of doing your research before approaching an agent. The painful truth is this: every agent wants something slightly different from a submission package. The best way of finding out what this is is to go to agency websites and look at their submission guidelines (or check The Writers' and Artists' Handbook). Then look at the agent profiles and choose which would be most suited to you/your book. Little tip/pet peeve here: if you've written a children's book, don't send it to an agent who has no children's books on their list, or no visible interest in children's books. There are many, many agents out there with many, many interests: you're sure to find someone/several agents who suit you and your work.
For me, the perfect query letter consists of three parts. (Hopefully this would also serve you well with most other agents too but, as I said, look at their individual agency submission guidelines). At A P Watt we ask that writers send us a query letter and full synopsis. The query letter should be addressed to the agent you wish to read it (whom you have carefully selected after your impeccable research). Start your letter with a few lines about why you have approached us, both to show you have done your research and to flatter our enormous egos. Then should come a blurb about your book. For me, the ideal length of this is one paragraph – I'm thinking the kind of blurb that you would find on the back of a book jacket. Don't worry about how brief this is, as you get a chance to expand in your full synopsis. Lastly (thirdly), should be a paragraph about you: a writer-ly bio. Include what's relevant here. What might be relevant is that you have done a Creative Writing MA or had your work published in a magazine; what is not relevant is the name of your cat or that your beloved wife of twelve years thinks your book is better than anything Stephen King has ever written.
Don't try to be funny, quirky or unusual. Always be polite. When it comes down to it, your query letter is our first introduction to you, as a writer, and we are looking for hints that you might be a very exciting prospect. Jazzing up your letter with photos, wisecracks or alternative fonts (Times New Roman is the font of choice) does not do you any favours. Especially Comic Sans - that does you no favours at all.
A 'full synopsis' should be a full outline of your plot/narrative. For me, this doesn't need to be longer than one (or, at a push, two) double-spaced page/s or approximately 250/350 words. Again, different agents ask for different things when it comes to a synopsis (sorry), but it's likely you'll be asked to provide a couple of synopses of different lengths further down the road to publication anyway, so consider it good practice. Include the ending of the book, even if this gives away something enormous; it's ok to tell us the whole story, because we want to know the ending at this stage. You don't need to introduce every single character, just those most important to the development of your story. And for non-fiction it's roughly the same rule for a synopsis – give us the most vital bones of your narrative, and we will flesh them out with the reading if we are intrigued. A synopsis of more than two pages is a turn-off for me, because it hints at a lack of editing skills. And really, you should be able to pitch your book quickly and succinctly, just as we will have to do when we talk about it to editors. Indeed, when editors pitch books to retailers, they often have to do it in just a sentence or two. Maybe it's helpful to think about exactly what your pitch might be if you had to do this. You never know when you might bump into an agent in a jacuzzi… (I met an author in a jacuzzi a couple of months ago. Nowhere is safe!). I'd always recommend reading other synopses if you are struggling with your own. What have publishers and authors chosen to highlight on book jackets, websites and Twitter? How are they pitching their books to potential readers?
When we reject a submission, it is for one reason: we are not the right person to represent you. We have looked at your synopsis and not seen the 'X factor' in it, or we have not felt drawn to your work in the way that we would wish to be in order to take your submission further. Often I know immediately upon reading the submission letter whether it's a 'yes or a no'; often I put emails or letters aside to look at later and re-read or ask for more material. Most often I will think that a submission is not for me. But that is because I am one person with my own tastes in an industry filled with many people with many tastes, and I am looking for a book that resonates for me personally. If I haven't replied to a submission after a couple of months have passed – which I always aspire to do – it is not because I am cold-hearted or uncaring, but because I simply haven't had the time to get through my submissions pile. At the moment, I know that my reading pile goes back further than two months, and every day it glares at me accusingly and I try to make time for it. One day…
Feel free to submit to a number of agents at once, and nothing gets your submission to the top of our reading pile faster than serious interest from another agent, so tell us if this occurs. Chasing us for a response to your submission with a simple, polite email after a couple of months is fine. Repeatedly ringing and haranguing my lovely colleague who works on reception, is not. (Anyone who's rude is rejected outright, and there are some breathtakingly rude people out there sometimes!) As a general rule, if you haven't heard anything from an agent after two months, don't hold out for a positive response but continue to submit to others. And usually submitting to one agent per agency is enough; we'll pass your submission on to a colleague if it's great, but better suited to a colleague.
If we are excited by your submission, then we'll get in touch and take it from there…
Ultimately, I would hope that the conversation between agents and authors is always an open and honest one, right from the outset, and that we're approachable and accessible. All we really want is to find books that we love and we're proud to take to editors, and that we can then see released into the world, ready to whip up a frenzy of excitement and appreciation from millions of readers. And I hope we would always be working together – author, agent and editor – on achieving this.
Founded in 1875, A P Watt is the longest-established literary agency in the world. It is also one of the most dynamic and successful.
The literary estates this agency represents include those of some of the foremost British and Irish writers of the 20th Century. Its current authors include leading novelists, biographers, historians, and specialist writers pre-eminent in their field. The agency also represents some outstanding children's authors and illustrators, and, in its film and television department, a select number of screenwriters and directors.
A P Watt's clients include a Nobel Prize winner, four Booker Prize winners, three Orange Prize winners, several Whitbread and Costa Prize winners, and the first Children's Laureate. Their writers have created many bestselling books, long-running television series and hit films.